Access Self Storage
Storage made simple
Access Self Storage is one of the top three leading storage brands in the UK. Customers were unable to differentiate and shopped by price rather than quality of service.
We helped them rebrand the experience from the top down and to simplify their processes – uniting the way they work and how they communicate to their consumers.
This gave them a crucial edge over their rivals and enabled them to sit in pole position for the first time.
The brand has been implemented across all touch points on the customer journey – from advertising through to the welcome packs when renting a storage unit. Guidelines were created to assist in the implementation of signage across all sites that is both practical and engaging.
Insight
Story
Brand platform creation
Brand architecture
Engage
Visual identity creation
Technical guidelines
Advertising
Signage
Stationery
Customer welcome packs
Business literature
Promotional material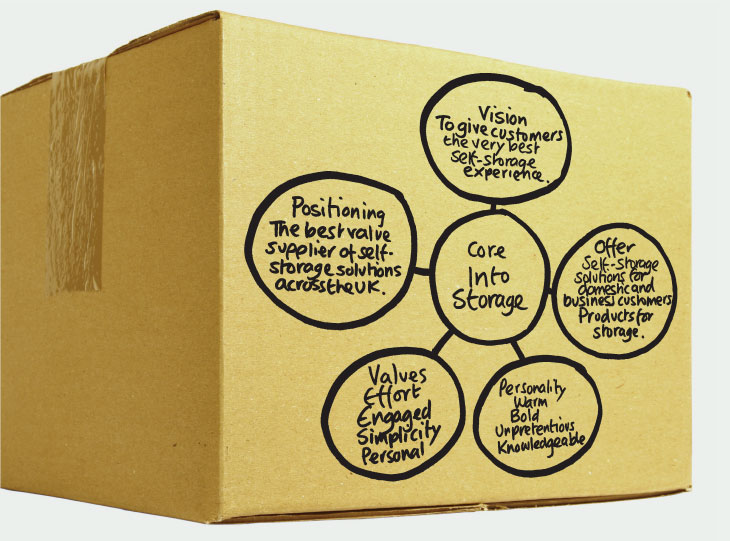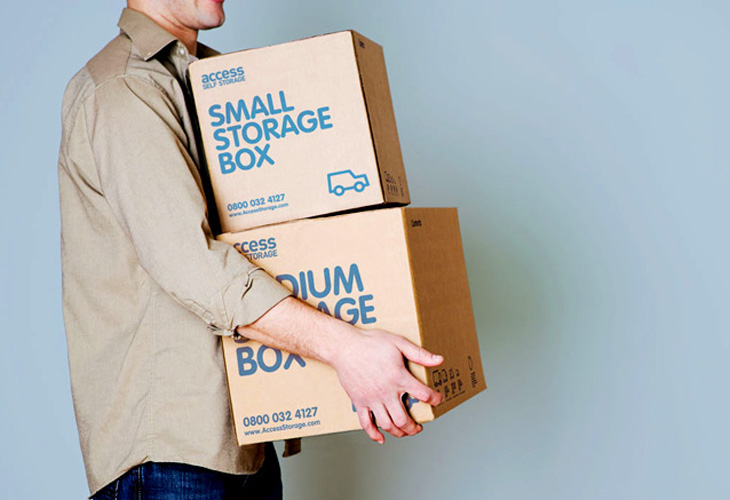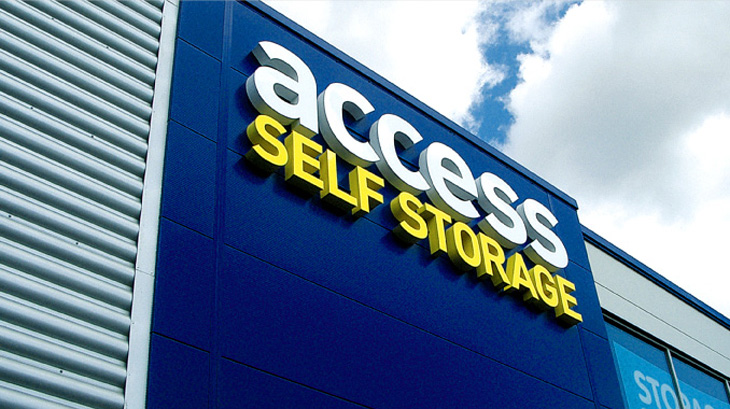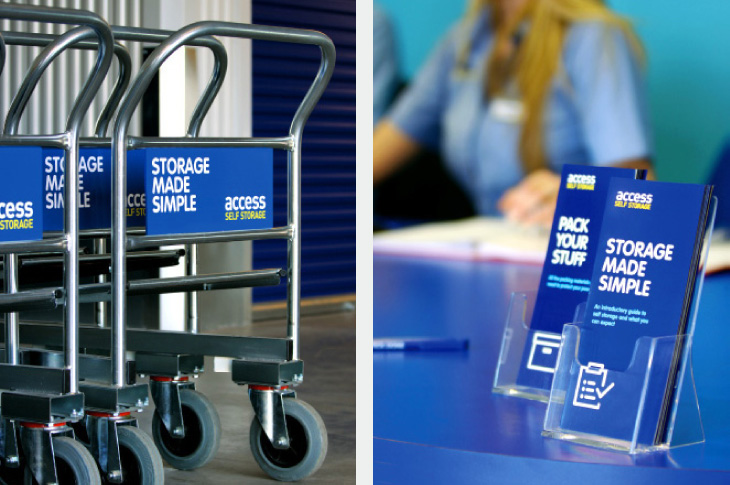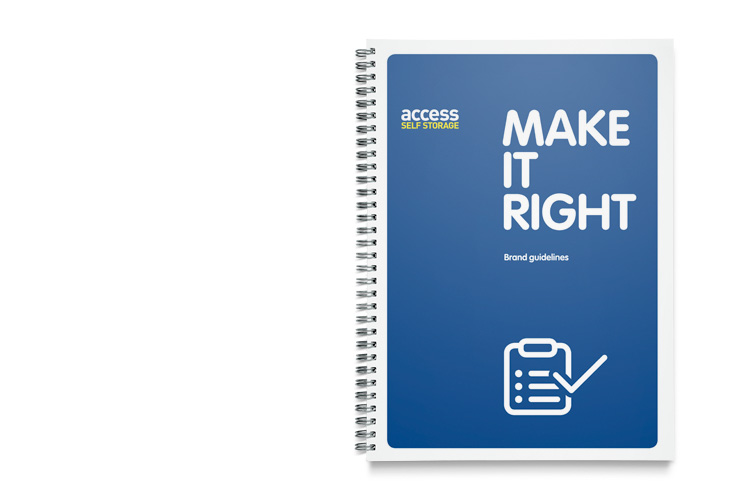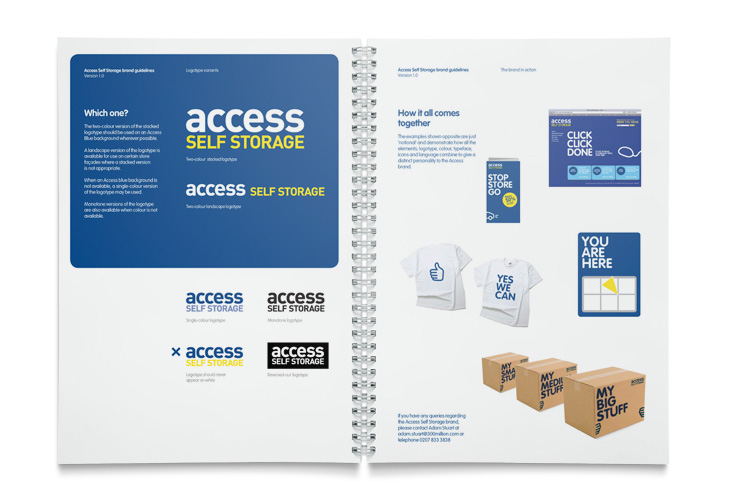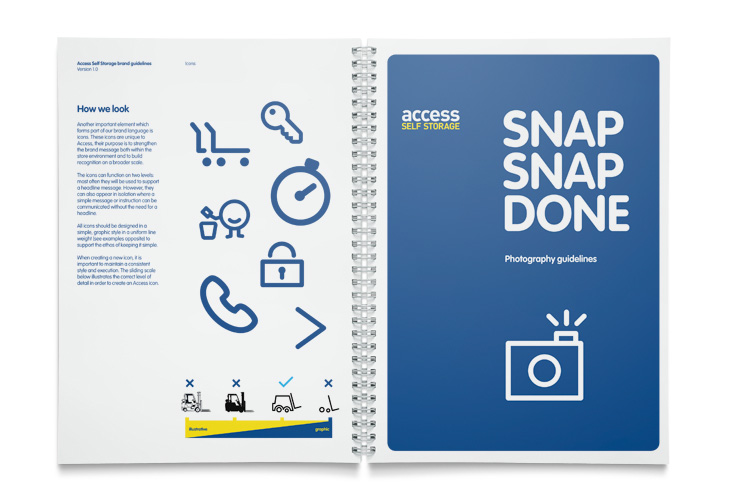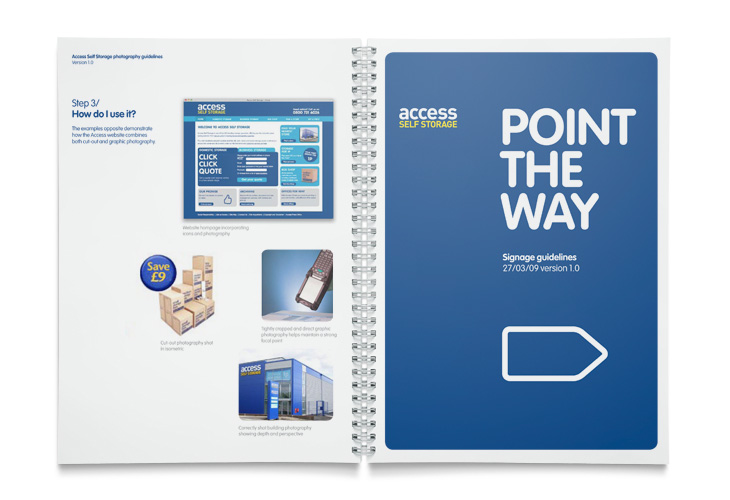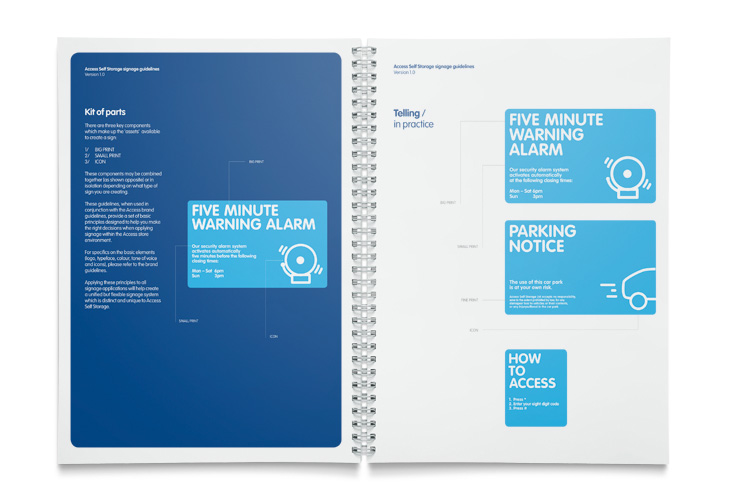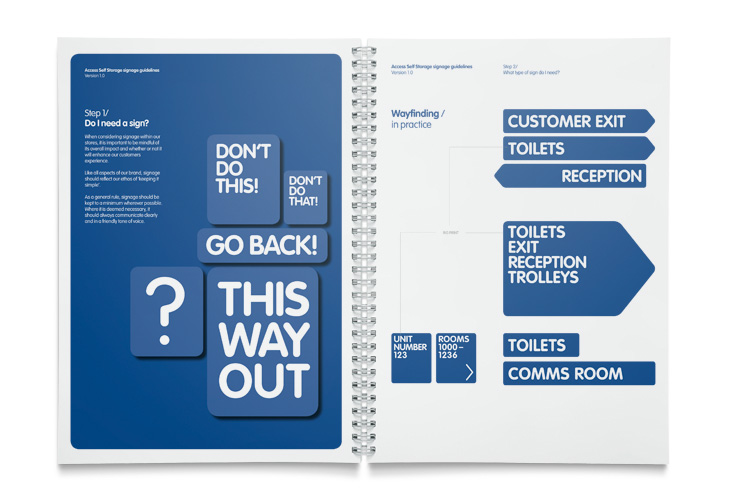 "As a result of the rebrand staff feel more confident in Access's future, there is a greater understanding of the company values and what the brand means. The whole exercise has raised the stakes in terms of internal perception of the organisation as a professional and modern entity."

Jill Martin
Marketing Manager
Access Self Storage