Radioplayer
Radiopleasure
Radioplayer is a partnership between the BBC and UK commercial radio with a vision to keep radio simple on every device, everywhere. There are currently millions of app users and millions more listening through desktop and other smart devices at home and in cars.
In 2013, Radioplayer launched outside the UK and currently is available in seven countries (Canada, Germany, Belgium, Norway, Ireland, Austria, Peru). Each country licenses the technology and interface but with their own branding in their markets.
As Radioplayer forges international partnerships with 'smart speaker' companies and car manufacturers, having so many different brand identities is confusing. As an example, Sonos only permit partners to show a single logo worldwide this results in users seeing unfamiliar logos in their particular territory.
A new logotype combines the letter 'R' (for radio) with a distinctive 'play symbol' (for player). There is a defined brand architecture approach for all current and future Radioplayer sub-brands worldwide.
Individual countries can create their own visual personality for Radioplayer in their market whilst still following guidelines and templates. The symbol can be used 'playfully' across all communications to ensure variety and relevance in local markets. It also provides and anchor to the logotype and app icon that all countries now use consistently.
The identity has been embraced by the global partners with new countries coming on-board across 2018. A newly designed app providing a refreshed user experience across all platforms.
Insight
Audit
Stakeholder interviews
Story
Brand core
Brand architecture
Engage
Brand identity creation
Brand identity guidelines
Global artwork templates
PowerPoint template
Social media templates
Animations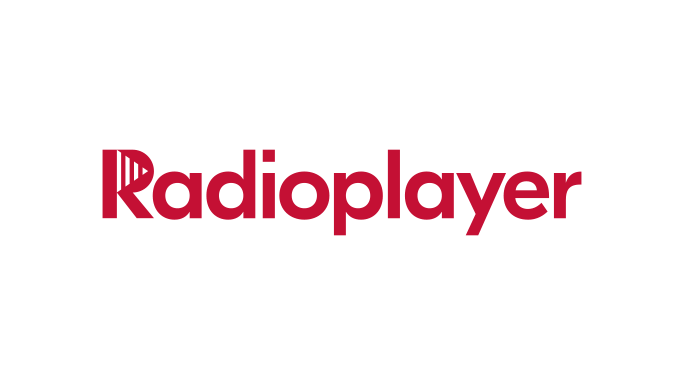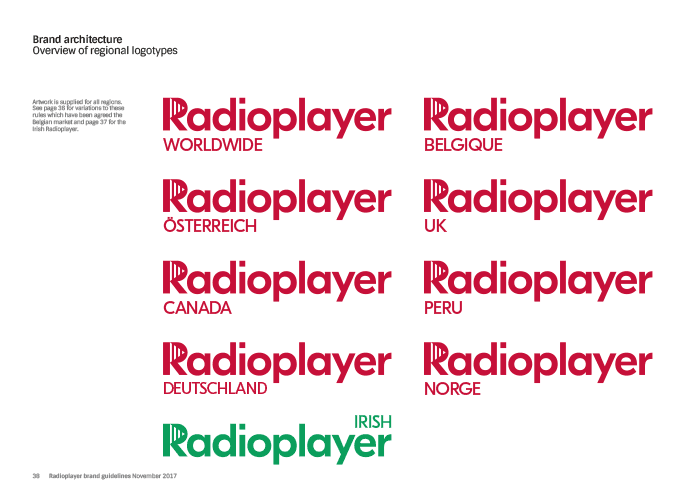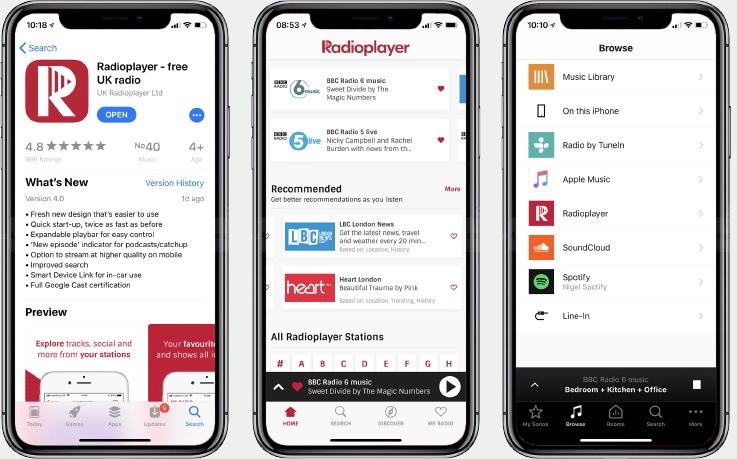 "We were eager to work with PIN Creative from the outset as we needed someone who could manage complex stakeholder groups (our global partners) and deliver a robust solution to create greater alignment of the brand. Nigel was able to both map out and keep us on track with a clear process, engaging directly with the different territories and ensuring that all input was carried through to the design process.

The final output is a vibrant, stand-out brand that places Radioplayer firmly within digital audio world and allows flexibility within markets. Throughout, Nigel offered a steady calm nerve and tremendous patience, to ensure we reached a great creative solution that all stakeholders are now proud of."

Tom Stevens
Head of Marketing
Radioplayer UK, February 2018