A mesmerizing journey through time!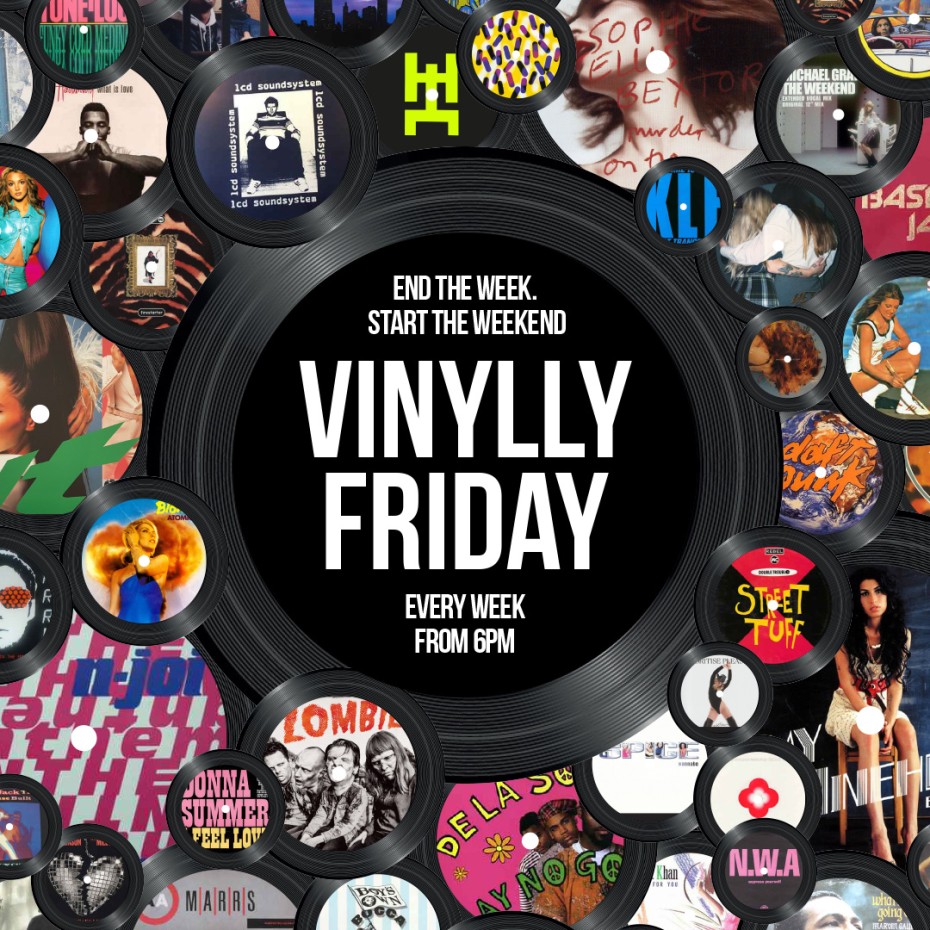 A nostalgic groove haven with a mix of old-school classics and surprises. Adamski and Seal's "Killer" and Spiller's "Groovejet" dominated the dance floor, while Dua Lipa's unexpected Barbie anthem delighted all, making it an unforgettable throwback fiesta.
Last night's Vinylly Friday transported us to the golden era of music, seamlessly intertwining timeless classics with hidden treasures. The atmosphere was an electrifying mix of retro beats and modern allure.
Stone Cold Killer: Adamski and Seal's "Killer" sent shockwaves through the venue, its hypnotic beats and soulful vocals captivating the entire crowd. An undeniably powerful track that still resonates deeply!
Dance Floor Filler: Spiller featuring Sophie Ellis-Bextor's "Groovejet (If This Ain't Love)" had the dance floor pulsating with its infectious rhythm, an absolute anthem that set everyone in motion.
Unexpected Thriller: Dua Lipa's "Dance The Night" from Barbie The Album took us by surprise with its playful charm, seamlessly fitting into the night's diverse repertoire.
Sinead O'Connor's "Nothing Compares 2 U" struck an emotional chord, reminding us of the timeless allure of powerful ballads. And who could've anticipated a Barbie movie gem? Absolutely sensational!
Vinylly Friday delivered a captivating experience, blending the past and present effortlessly. Unpredictable and mesmerizing.
Verdict: A Transcendent Retro-Modern Fusion!
[Written using the power of Spotify combined with ChatGPT because we're a little bit lazy] Full Spotify link below, so you can leave your own review.
Vinylly Friday, every Friday from 6pm The Crown, Greenwich, SE10 9ET #pub #thecrownse10 #greenwich #vinylnight #indie #dance #house #electro #rock #pop