Are you ready for Black Friday?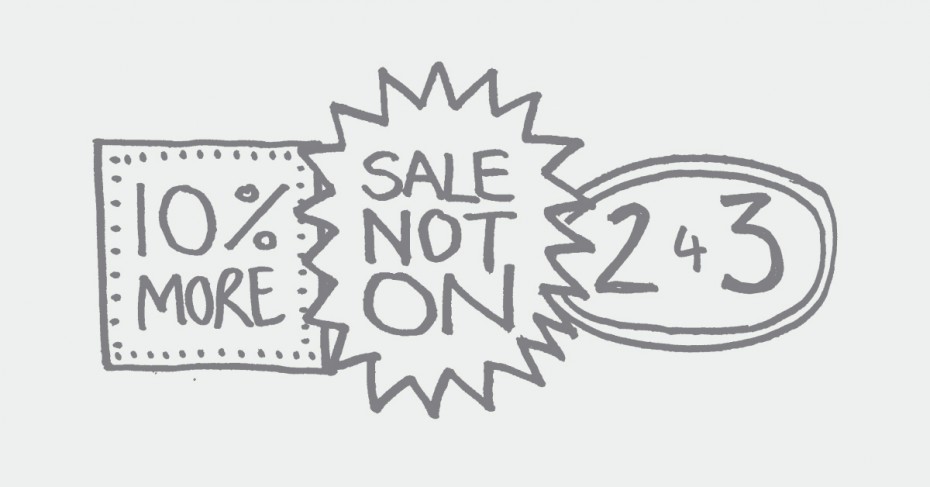 Following the reveal of the John Lewis Christmas campaign, we'll soon be into sale season. Black Friday is weeks away (26 November) with many retailers start earlier.
Scrummages in supermarkets to secure an over-sized, and under-priced, flat-screen TV have quickly become a pre-Christmas tradition. With demand so high for online goods, several retailers fail to deliver items afterwards.
Everyone loves a bargain, but I think we're getting it wrong.
During sales, you rarely get what you actually want, just a cheaper version of something similar, that didn't sell particularly well when it was at full price. Retailers do get a boost of income, but customers get passed off with inferior, or end of the range, products.
Consumers only have so much money to spend. Brands should encourage us to be more thoughtful about how we spend our money, and in return, they will earn greater loyalty.
Successful brands don't need to focus on price or rely on discounting. Customers will pay for quality products in exchange for exceptional service and a brilliant experience. Not in-store fighting, lost parcels and late deliveries.
I use Apple products, watch a Sony TV, play records on a Technics turntable and wear Adidas trainers. All brands that are a firm part of my daily life. I'd be surprised to see them discounted. But I still buy new models, fashionable versions and collectable items.
Buy stuff that you truly love. Buy products that are more desirable, more reliable and better made. They will become a lasting part of your life. Save up if you need to. Go without if you have to. But you will get better value in the long-term.
If not, there will always be January Sales, Cyber Monday, Ruby Tuesday, Warehouse Wednesday and Throwing-it-away Thursday.
Tagged: #blah